How to Build Giants of Others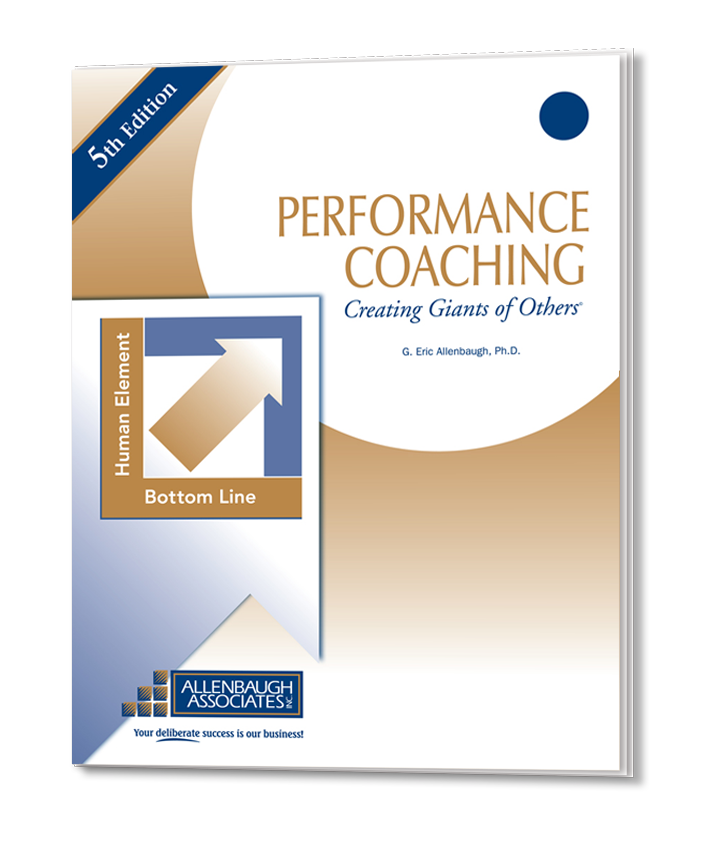 Think about this: less than 5% of managers and employees in Corporate America believe their talents and skills are being used at the optimum level. Untapped potential with the remaining 95% presents an enormous opportunity to both benefit your organization and contribute to their career fulfillment – a win-win outcome.
Are you fully utilizing the resources of your people?
Are you achieving the bottom line results you seek while building a success-oriented, fulfilling work culture?
Are your employees taking full accountability for their performance and consciously upgrading their talents and abilities?
Are you clearly and directly addressing the performance issues of your associates?
Are you sustaining your competitive edge through effective development of your human resource talent?
Effective coaching may be the single most cost-effective method of creating and sustaining a high-results, highly fulfilling culture.
You'll never know what you're missing until you explore and practice the principles of Coaching for Performance.
Coaching for Performance links individual passion with organizational purpose — and achieves measurable results! This participative workshop will provide you with the tangible tools you need to bring out the very best of your associates, including:
Learning how to effectively coach associates ranging from your peak performers to those who need to "have a career opportunity elsewhere"
Enhancing results while developing people
Shifting accountability to associates for their own development
Linking performance to the corporate mission, vision and values
Linking empowerment with accountability
Setting performance targets, reinforcing strengths, and encouraging "stretches"
Celebrating growth and development
Being tough on issues and tender on people
Building coaching confidence and competence — making it stick
Each Performance Coaching participant receives a copy of Eric's Performance Coaching: Creating Giants of Others to reinforce learning and sustain value after the session. This workbook features cutting-edge individual and team coaching strategies that can be applied effectively with associates ranging from the most "challenging" to your top performers.
Depending on the coaching experience of your team and the outcomes you are seeking, this coaching workshop ranges from one to two days. To further explore how coaching can make a positive, long-term difference in enhancing performance and job fulfillment, contact Dr. Eric Allenbaugh (503-635-3963) to explore options.